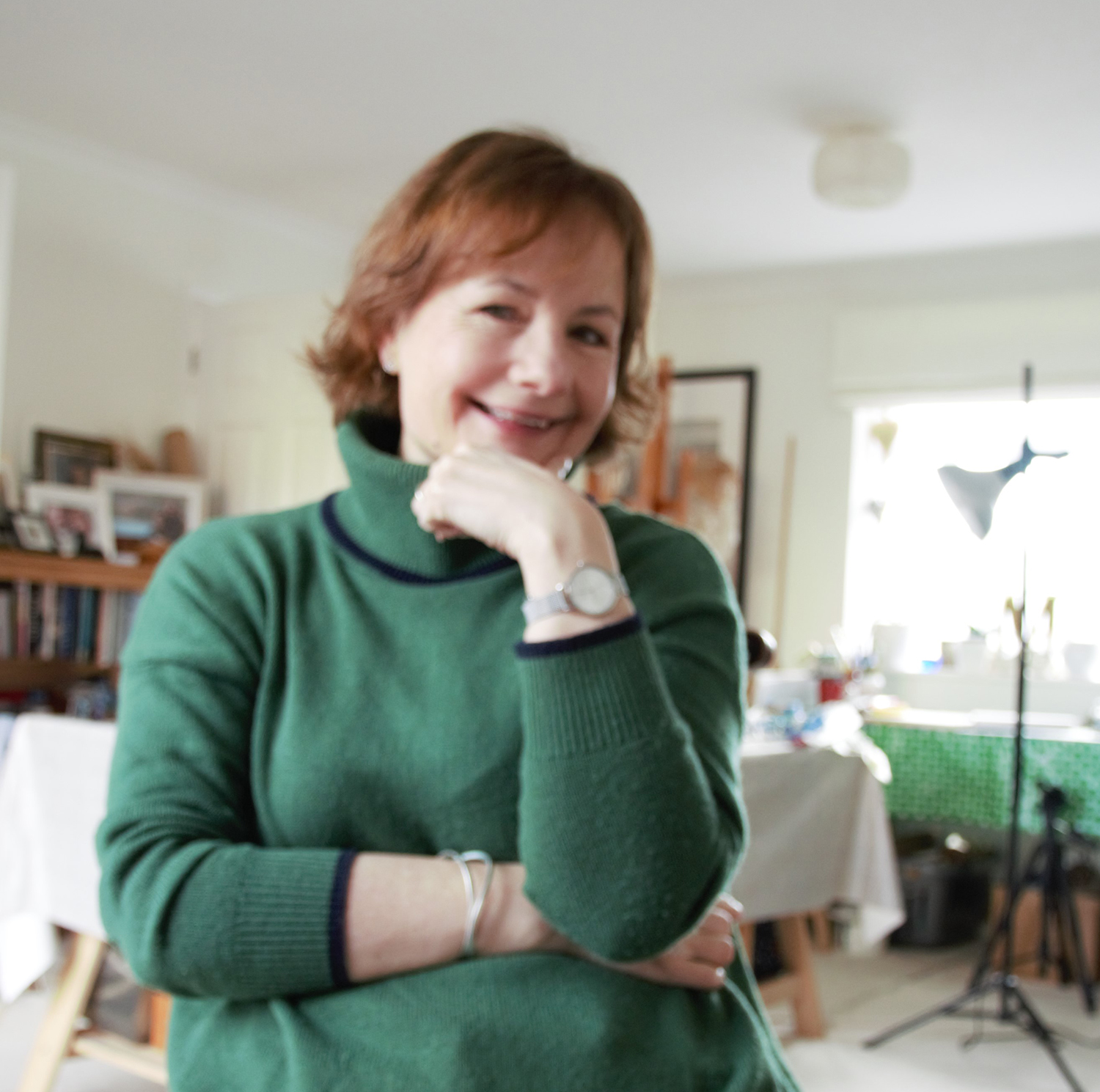 Based in Somerset in south-west England, my interests lie mainly in landscape and the mood changes caused by shifts in light and weather.
Recently my work has shifted from realism to a more abstracted landscape which have a dream like quality.  I work in series but not to a plan.  It is very important to me to allow the painting to evolve through the process.  The surface is worked, cut back and rebuilt creating a kind of pictorial archaeology with fragments of earlier colour and mark making visible in the final painting.
The inspiration is always the land or coast, but it may be as simple as a phrase that I have heard recently that has given me an emotional response.  I like the work to give the viewer a sense of peace and stillness.
I have worked in oils, watercolour,  acrylics, pastels, pencil and charcoal, though predominantly now in acrylic on wooden panels.
I studied at University of Portsmouth and have a BA (Hons) in Fine Art.
Please subscribe to get up to date news from my studio and first chance to see my latest art.