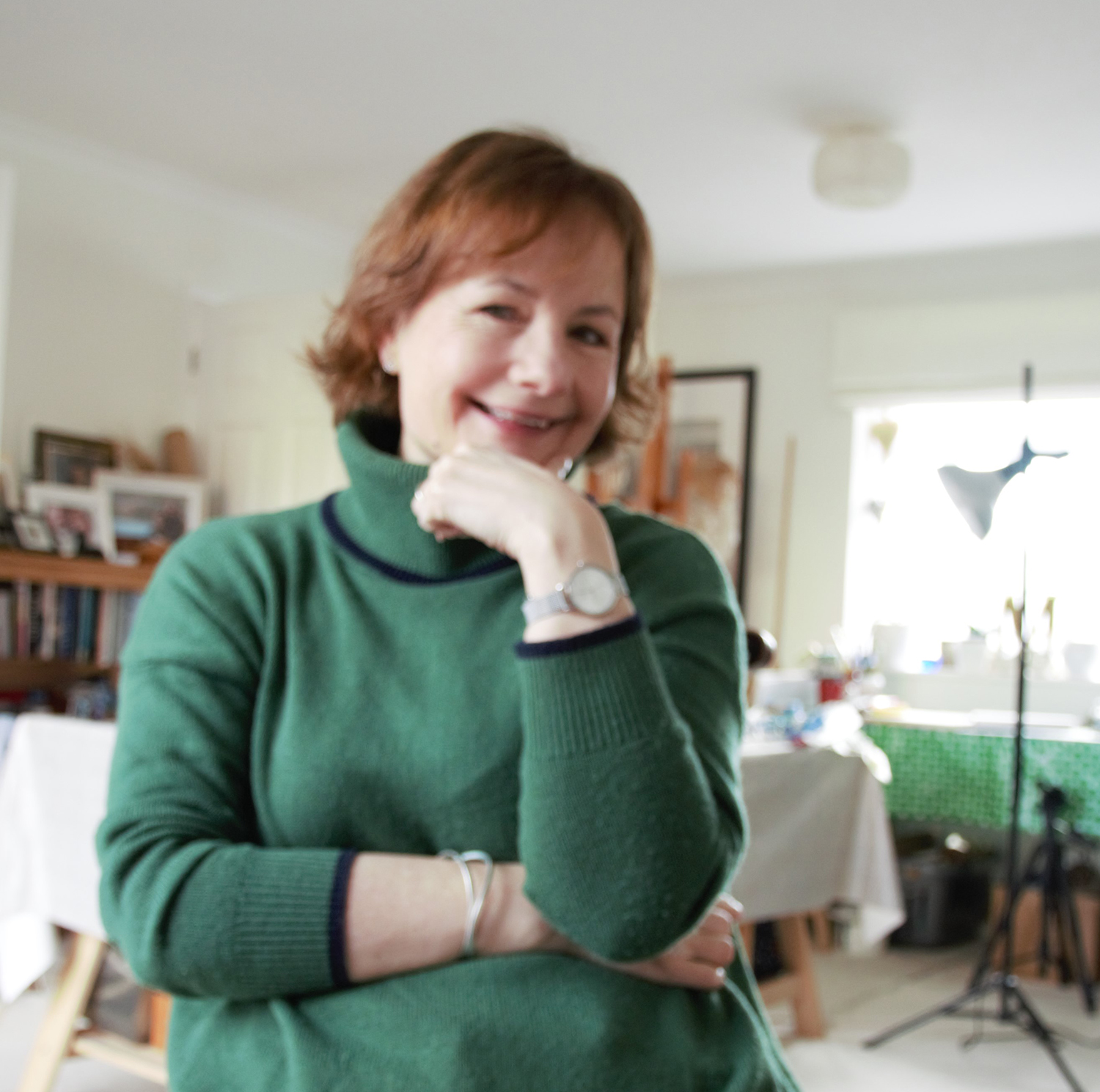 Based in Somerset in south-west England, my interests lie mainly in landscape and the mood changes caused by shifts in light and weather.  I have worked in oils, watercolour,  acrylics, pastels, pencil and charcoal, though predominantly now in acrylic on wooden panels.
I studied at University of Portsmouth and have a BA (Hons) in Fine Art.
Over the last year my work has shifted from realism to a more abstracted landscape.  My practice has also moved from working on a single piece at a time, to working on multiple pieces, allowing each piece to influence the next in the series.  It is unusual for me now to have any but a fleeting intention about what will finally appear on the panel when I start, allowing the shifting colours and textures to dictate the direction a painting will go.  It may be as simple as a phrase I have heard recently that has given me an emotional response.  It has become more obvious that I like the work to give the viewer a sense of peace and stillness.
Please subscribe to get up to date news from my studio and first chance to see my latest art.