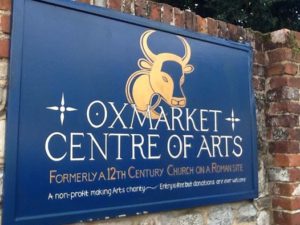 Its been a week of amazing sales and new steps.
Since I started back on this art adventure many years ago, it has been a dream to have work in a gallery.
This week that dream came true.  In June I received an email on my Etsy shop asking me if I would like to exhibit some of my ceramics at the Oxmarket Art Centre in Chichester.  I half thought that it was a hoax but was thrilled to find that it wasn't.  Thursday I boxed up some ceramics, a mix of practical and more arty pieces and took them to the gallery.  Its a lovely space supporting local artists.  My work will be shown there for 6 weeks.  My natural pessimism says that will be that but still it is such a thrill to know that my work is in a public space.
Its really been a week of surprises – or a couple of weeks.  I was recently contacted by House and Garden magazine and asked if I would like to advertise in their magazine.  Its a magazine I love – classy design and glossy pages filled with delicious things I hanker after and homes I dream of living in.  Just to think that they think that my work is suitable for their magazine is huge for me.  A little beyond my budget to pay for advertising but still what a boost!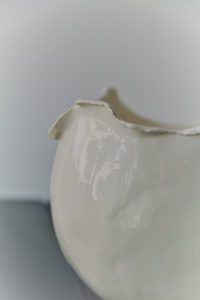 Another surprise was selling a piece to a design centre in London.  Any sale is huge but a sale to your peers is something special.  Its a validation that your concepts are working.
My oldest friend, I have known her since before either of us could walk, bought two of my carafes (fresh out of the kiln) which was another fantastic sale.  She is a fellow artist whose work I have always admired.  Again peer approval is always fantastic.
Here is hoping there will be many other weeks like this!